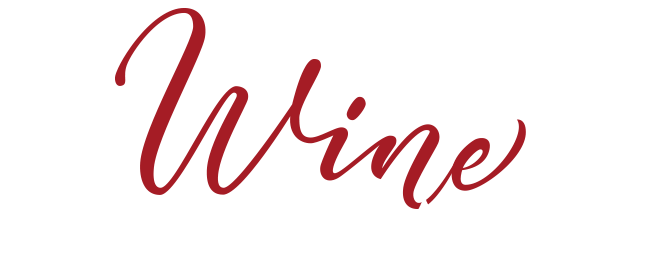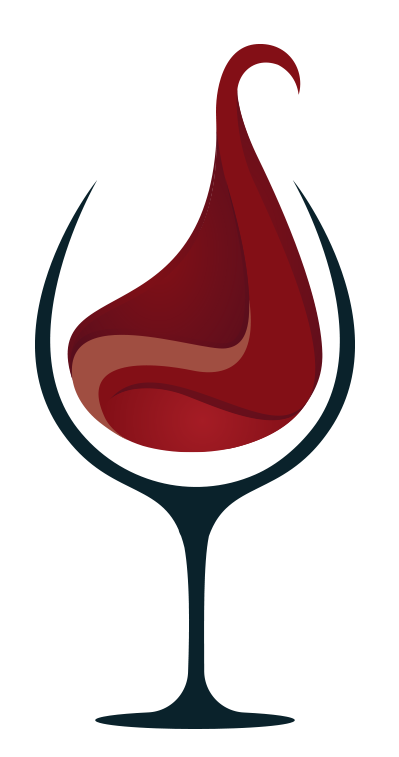 Last year, we held our first "non-event" due to the pandemic. Thanks to generous donations from people like you and the support of our sponsors, we raised over $25,000 to help us continue providing home-delivered meals to people in our community.
Well, it's a year later, and we feel it may still be a bit premature to hold the Wine Gala in its traditional format.
However, we do have something fun in store!
This October, we will host a Tour of Italy Virtual Wine Tasting Event for those who donate to Mobile Meals.
We hope you will join us.
So, we ask you to once again stay at home, open your favorite bottle of wine, and make a toast (as well as a donation) to Mobile Meals of Toledo.
UPDATED 9-10-21 (Regarding wine purchasing)
On October 9th, we will host the Tour of Italy Virtual Wine Tasting Event for everyone who donates to Mobile Meals. This exclusive event will be hosted on Zoom by Nicola Biscardo, a premium wine importer from Verona, Italy. 
1.  Make your donation using the form on this webpage.
2.  Shortly after, you will receive a Zoom invitation link via email to log in to the event. Visit zoom.us to download the free video-conferencing application.
3.  Beginning September 19, 2021, purchase the exclusive wines chosen by our host, Nicola Biscardo.  The wines are available at the Perrysburg Walt Churchill's location in the wine department. Ask a representative for the Wine Gala Wines. The Walt Churchill's Maumee location will NOT carry these wines.  You do not need to purchase these wines to attend the event, but it will enhance your experience.
 4.  Join the event via Zoom at 5 pm EST on October 9, 2021. You can invite friends over and share the experience!
Wine Gala Wine List (PDF)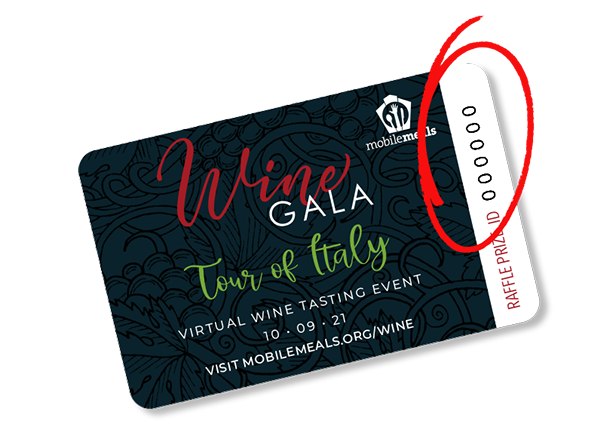 YOU COULD BE A WINNER!
This invitation card has your unique RAFFLE PRIZE ID.
We will announce the raffle winner during the virtual event on October 9, 2021.
Mobile Meals must receive your donation and Raffle Prize ID by 10/06/21 to be entered for a chance to win the raffle prize. If you do not have a Raffle ID you can still enter using the donation form on this page. One raffle entry per person.